सामान्य ज्ञान competition to be held on 26 Sept 2021. CLICK HERE to fill the form
Click here to download Study material for सामान्य ज्ञान Competition
—————————————
अग्र प्रतिभा सम्मान(कक्षा 12वी) समारोह to be held on 07 Oct 3021. CLICK HERE to fill the form
Welcome to Agarwal Samaj Sonepat
Our Aim
The aim of the Agrawal Samaj Sonepat Committee is to extend service assistance and guidance to the people of the society. The Agrawal Samaj Sonepat Committee is always in favor of adopting the latest technology for the progress of its members. Such services are being provided by the Agrawal Samaj Sonepat Committee web-portal (sonepatagarwalsamaj.com) operated by the committee, keeping in mind the family environment of the members of the Agrawal Samaj. Also, we are providing the Job opportunities and matrimony services to the people of Agarwal Society
About Agarwal Samaj
Sonepat Agarwal Samaj, a place where 1.25 Laks Agarwal community people lives.
Sonepat (founded as Swarnaprastha) is a town and a Municipal Corporation in Haryana state of India. It comes under the National Capital Region and is around 20 kilometres (12 miles) from Delhi. It is also around 214 km (128 miles) southwest of Chandigarh, the state capital. The Yamuna River runs along the eastern boundary.On 22 December 1972, Sonipat was carved out of Rohtak and made a full-fledged district.
Ancient History
Reference to the city comes in the epic Mahabharata, Sonepat was founded as Swarnaprastha by the five Pandava brothers. It was one of the five prasthas or towns demanded by Yudhisthira as the price of peace from Duryodhana and in lieu of the kingdom of Hastinapur. The other four villages were Panprastha (Panipat), Baghprastha (Baghpat), Tilprastha (Tilpat) and Indraprastha. Another legend ascribed it to Raja Soni, the thirteenth descendent of Arjuna, one of the Pandava brothers.
Though both are without supporting evidence but it had been noted much earlier by the grammarian Pāṇini in his celebrated Ashtadhyayi. The town was therefore already in existence around 600 B.C.
we wish to evolve, the most vibrant online community, winning unexampled emotional loyalty and global media acclaim both its ground-breaking social networking innovation and business cooperation success.
District Sonepat comprises of 3 sub-divisions namely Ganaur, Sonepat and Gohana and seven blocks (Ganaur, Sonepat, Rai, Kharkhoda, Gohana, Kathura and Mundlana) has been carved out of Rohtak and made a full fledged district on 22 December 1972. Sonepat is the largest tehsil followed by Gohana.
Some Facts About Vaish Community
76 percent of the revenue that enters the government coffers from the private sector comes from the Vaish community.
84 percent charity work like building schools, hospitals, sarais, wells and dharamshalas is done with money contributed by the Vaish community.
66 percent employment in the private sector is generated by the Vaish community.
Do you know what percentage of the Indian population the Vaish community forms? Only 16 percent.
Etymology
According to legend, Sonipat was earlier known as Sonprastha, which later on became Swarnprastha, meaning the "Golden City": derived from two Sanskrit words, "swarn" (gold) and "prastha" (place). Later, the name Swarnprastha changed into Swarnpath, and then to its current form, Sonipat/Sonepat.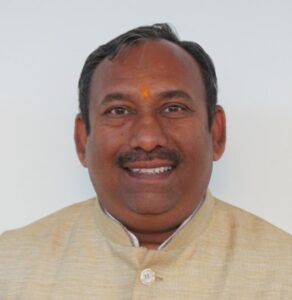 प्रधान – अखिल भारतीय अग्रवाल सम्मेलन, जिला सोनीपत , अंतरराष्ट्रीय वैश्य महासम्मेलन, जिला सोनीपत
लोकसभा अध्यक्ष – अग्रवाल वैश्य समाज, सोनीपत लोकसभा
वरिष्ठ उप प्रधान एवम मीडिया प्रभारी – महाराजा अग्रसेन समाज कल्याण समिति, सोनीपत
गवर्निंग बॉडी सदस्य – वैश्य एजुकेशन, रोहतक
संरक्षक:- अखिल भारतीय अग्रवाल सम्मेलन, नई दिल्ली
कोषाध्यक्ष:- जिला सोनीपत इकाई अखिल भारतीय अग्रवाल सम्मेलन, सोनीपत
सचिव:- अखिल भारतीय युवा अग्रवाल सम्मेलन जिला सोनीपत इकाई
अंतरराष्ट्रीय वैश्य महासम्मेलन, जिला सोनीपत
अग्रवाल वैश्य समाज, सोनीपत लोकसभा
मंत्री व ट्रस्टी:– महाराजा अग्रसेन समाज समिति, सेक्टर-14, सोनीपत
कॉलोजियम सदस्य:- वैश्य एजुकेशन, रोहतक